September 12-14, 2023 at The Paris, Las Vegas

Read the thoughts on what the biggest story or stories of 2023 might be from a curated group of investors, startups and incumbents all who influence the real estate conversation.
To see how the predictions from our community turned out join us for Blueprint Vegas!
Raj Singh
Managing Partner
JLL Spark
A Slow Acceptance of the Hybrid Office
"Despite most people returning to the office, not everyone will. Big company bosses finally throw in the '100% of everyone back to the office' towel and recognize that the office is not for everyone all the time, start to implement hybrid technology that allows people to be in the office at the right time according to their roles, locations and needs, and are duly pleasantly surprised at increases in employee satisfaction, productivity and culture, wonder why they didn't do it before.
On the back of this surge in usage and interest, a number of proptech firms that cover tenant experience, hybrid/remote working and office/workplace flexibility and design start generating significant revenues and reach profitability, primarily in the U.S. but also in Europe. Real ROI use cases become more common, leading to a virtuous cycle driving the most talented employees to seek out those firms that adopt the technology as the best places to work."
Construction Embraces Data and Automation
"In the next 12 months there will be a much stronger emphasis on validating assumptions with data in the construction industry. You can only improve what you can measure, and by embracing tools that provide automatic production data, field teams will have the data they need to make iterative daily improvements, without the burden to manually record and report progress. The key to this will be for companies to embrace tools that stay out of people's way — that only empower users and support decision-making, without time consuming overhead.
Companies will begin to work with certitude in a world of uncertainty, and an industry that has largely depended on the gut instincts of skilled professionals that are soon to retire, will turn to data to fill the gap. With material costs getting higher and existing skilled resources getting squeezed tighter, leveraging tools that shed light on opportunities to improve, and capturing best practice to share those learnings across the organization, will be the secret sauce to success."
Meirav Oren
CEO & Co-Founder
Versatile
Will O'Donnell
Managing Director
Prologis Ventures
ESG Becomes Mission Critical
"The biggest story in real estate and construction tech in the next twelve months will be companies solving for the Net Zero goals mandated by their C-Suites and ESG teams. Beginning with consideration of alternative construction materials that are less harmful, but also better understanding how the building fits into the company's overall supply chain to future proof development from day one. In the industrial space, energy management will become a greater requirement – from accommodation of electric vehicles and charging technology, to implementation of solar and battery storage. The building will become a central point of the supply chain from which companies will measure environmental impact as goods flow in and out."
EV Fueling Continues to Grow
"An entire new asset class of amenetized fueling depots will start to blossom and institutionalize. As more electric vehicles hit the road, rest stops and depots that allow for 30-60 minute recreational downtime will start to spring up. You will see mega-inter-state stopping grounds for trucks and consumer travelers looking to fuel up and they'll be laden with restaurants, activities and plenty of solar canopies to generate renewable energy. Large flows of capital will move into this space as more EVs hit the road and consumers look to solve range anxiety."
Dan Sachar
VP Enterprise Innovation
Douglas Elliman
Tech Fuels Broker Efficiency
"Brokerages are going to adopt technologies that focus on key points in the real estate agents' work-flow where too much time is wasted. Topics such as staging, touring rentals, making videos, etc where time is spent that could be streamlined via technologies all will look for tools to add those efficiencies.
The key is time management and speeding time to close or time to lease. Time is an agent's most valuable commodity and there are still a lot of areas where innovative tech firms can speed things up and get to a done deal sooner."
Dave Eisenberg
Founding Partner
Zigg Capital
Proptechs Ride Out the Storm
"2023 will be about proptech companies surviving, thriving or diving in the downturn. We may even see some reviving in the form of recaps or heavily structured rounds. Let's hope we see no conniving behaviors from founders or investors and lots of driving towards better outcomes in 2024 or 2025. I predict we'll see a handful of very savvy transactions that will pierce through the liquidity desert and prove to be transformative a few years from now."
Sara Shank
Managing Director
Global Head of Innovation, PGIM
Startups Refocus and Execute
"I believe that 2023 will be the year of focus. With pull back in investing from venture and spending by landlords, the companies with the clearest vision and strongest execution will be the ones that rise to the top.
With that said, I would recommend to start-ups that they focus on their strengths, focus on what sets them apart from their competitors and make that clear in their pitch, focus on what data they can provide (data will be a real focus for 2023 for landlords), focus on ease of implementation (don't forget to hire strong customer success people who communicate well with your landlords), and as always, focus on creating what real estate wants not what you think real estate needs."
Funding Dries Up for Early-Stage Startups
"Similar to this year, the story of proptech in 2023 will be decreased early-stage startup funding and increased mergers and acquisitions (M&A) and market consolidation. In a tough market, many companies will struggle to secure the funding needed to scale. Why? Investors will double down on companies in their existing pipelines and key themes, rather than emerging companies that they do not yet understand. As a result, early-stage startups will run out of money and turn to M&A as the only viable option for survival. As more established companies navigate the road to IPO, they will snap up as many promising early-stage startups as possible along the way. Therefore, to achieve top line growth, smart founders will adapt to the market and become more profitable or get acquired, while laggards go out of business."
LD Salmanson
CEO & Co-Founder
Cherre
The Most Exciting Things in Proptech Now
"Innovative financial models — businesses that are building creative new ways to solve the housing affordability problem for buyers or to help homeowners tap into trapped equity should flourish.
Creative repurposing — we expect the proliferation of new uses for real estate (co-living, pop-ups, flex space, office-to-resi conversions, etc) will continue, and there will be a need for more tech solutions to address these new ways to use space. ESG / Climate concerns are here to stay, and investment in tech solutions that address them will likely continue with strong growth even if the economy turns to recession.
Construction automation — most of the digitization of the built world has been on the front end (design, planning, project management), but the real potential is for tools to help front line workers doing the actual physical act of construction.
Digital/Self-service everything — this ethos has still not played out in PropTech, but it's coming. Whether it's touring, transacting, or maintaining, digitally based self-service solutions will threaten intermediaries and bring lower costs and faster / more reliable service."
Tigre Wenrich
CEO

Lab Ventures
Correction and Consolidation
"Resurgence, resilience and reset. I believe residential proptech will rebound as mortgage rates moderate in 2H 2023 and all the players who have survived will come back with a vengeance. In the CRE portion of proptech, resiliency remains the name of the game as we continue to sort out new behaviors on office (return to work or not), industrial (too much warehouse capacity or not), retail (did we pass the point of no return on ecommerce), multi-family housing (the burbs or urban centers). Lastly, in construction tech, we're due for a correction. We have too many point solutions that don't offer enough value confounding the marketplace and we need to see some consolidation."
Michael Yang
Managing Partner
OMERS Ventures
Alex Niehenke
Partner
Scale VP
Proptech VCs Shift Their Focus
"The particularly tough funding environment for proptech will shift the conversation from balance sheet intensive companies to those providing tooling and automation to incumbents."
VCs Invest in Solid Businesses
"I expect a concentration of capital and power into companies with great unit economics. If you are transaction-level profitable and cut corporate costs courageously, all that capital raised by VCs will find you.
Consolidation will continue but probably at a measured-not-manic pace. Until Powell keeps rates stable for a few consecutive quarters, I think all the PE kids/tourists are going to stay out of the pool and leave it to us full-timers to splash around in the deep end.
To all of you late-stagers from all of us early-stagers, I'm sorry for the rough couple of years. We've just shrugged and kept chopping wood. From Churchill – 'If you're going through Hell ... keep going!'"
Matt Knight
Founder
Proptech Angel Group
Flex Is the Future for CRE
"The biggest story in 2023 will not be a one-time occurrence, but rather the ongoing a digital transformation of commercial real estate. As hybrid schedules take hold, space needs become more dynamic, leases become shorter, space needs fluctuate. To understand and optimize the operation of leased space, worker usage, and time, operators will need smart digital insight to be nimble and efficient to succeed. They will need to change as fast as a hybrid worker can change work location – and that location may be in a legacy central office or somewhere else in a network of spaces. 'Home' may be one of those spaces, but so might be co-working locations, satellite
offices, other office locations in a portfolio, or even short-term 'homes' in distant locations but all in the same multifamily portfolio.
In this vision, data insight will become an increasingly core strategic asset. It will
require technology platforms that can consolidate data from many disparate technologies into a unified format that can inform owners how to optimize operations and management in a way we haven't seen before. Buildings will be more intelligent which in turn will make operators smarter and make tenants more productive."
Haniel Lynn
CEO

Kastle Systems
Consolidation Comes for Point Solutions
"My predictions for 2023 will be that we will see a number of proptech startups fail and have to shut down or be acquired. There will continue to be consolidation across the market with PE backed midsized companies acquiring the smaller point solutions. We will continue to see more opco/propco companies spring up and try to provide full service "tech-enabled" operations to drive increased NOI, and at least 1 will get it right.
Multifamily, Industrial and some segments of Retail will perform strongly whilst Office will continue to be crushed. The for-sale market single family market is going to see tough times as we go through a longer than expected recessionary period."
Jindou Lee
CEO & Co-Founder

HappyCo
Real Estate Sustainability Takes Center Stage
"With the global emphasis on strengthening ESG principles for growth and operations, in 2023 the real estate technology industry will accelerate the integration of sustainability practices. It is a myth to consider sustainability as limited to the environment, because of reliance upon the efficient use of resources, such as materials, energy, time, and money.
Advanced 3D technologies, including BIM, real-time 3D visualization, 3D printing, 3D renderings and AR/VR will enable the design, creation, prefabrication, and photo realistic representation of sustainable, green 3D models. Digital twins will further contribute to building resilience, fostering decarbonization, optimizing work environments, and enhancing every decision-making phase, from concept, design, construction, through operation. Beyond the environmental benefits, real-time visualization technology will attract a new generation of architects and designers, who will create enticing buildings for investors, buyers, leaseholders and stakeholders. 3D visualization may very well turn out to be the remedy tonic for a sagging 2023 real estate market."
Jonathan Klein
Founder
Proptech Consulting LLC
CRE Leans in on Automation
"Software-based automation in commercial real estate will be a meaningful investable theme in 2023. Despite widespread adoption of PMS systems, so many processes remain human capital intensive at an asset or regional level. We are looking for tooling that eases the integration of new capabilities, enabling property managers, owners and operators to adopt new applications more easily and in the process, create a smoother pathway for founders to tackle longstanding challenges. Moreover, we believe that headwinds for the commercial real estate sector have created tailwinds for the proptech industry that serves it — industry participants are looking for better, faster and cheaper solutions that software automation provides."
Gavin Myers
Managing Partner
Prudence VC
Mikal Lewis
Director of Proptech & Innovation

Nuveen Real Estate
Next-Gen Home Electrification
"2023 is shaping up to be a year that will see an accelerated adoption of residential electrification technologies. Continued advances in technology and federal stimulus are rapidly driving costs downward, to the point where energy efficient solutions are becoming a better economic decision for larger swaths of the population as opposed to only wealthy families. Notably, the Inflation Reduction Act unlocks ten years of incentives for home electrification projects such as heat pumps, water heaters, and electric stoves.
Additionally, battery storage is primed to see a step change in adoption as the grid moves further away from traditional fuel sources. In May of 2022, the State of California produced 103% of the state's energy needs all from renewable energy. Unfortunately, the intermittent nature of renewables forces us to maintain reliance on traditional energy sources despite milestones like these, but an accelerated adoption of batteries will help wean us off natural gas in the long term. We are nearing an inflection point on the adoption curve, and it is an exciting time for proptech as well as the planet!"
In Challenging Market Conditions, Tech Shines
"As Alec Ross astutely points out in his book 'Industries of the Future,' business opex is becoming increasingly more expensive, which presents an attractive risk/reward dynamic for technology capex. In 2023, we'll see a continuation of a trend towards more technological adoption which will play a key role in how competitive organizations will be in this challenging market environment.
I agree with Alec's opinion that businesses need to focus on keeping their employees competitive for tomorrow's economy which is only achievable through technology. Traditionally, real estate has been a sector that lacks technological adoption and interoperability across systems. As proptech entrepreneurs, our job is to drive change in the way organizations utilize data to drive workflows and decision making. I see the trend toward more automation and efficiency continuing into 2023."
Bonnie Murray
CEO & Founder

Raccord
Occupiers Looks to Streamline Office Costs
"The market will continue to be turbulent in the new year — and occupiers and landlords are bracing for it. Occupiers are focused on creating cost efficiencies to face a potential recession. Real estate costs tend to be a huge line item, and that overhead feels all the heavier with desk utilization levels still low, so at Upflex, we're seeing that the enterprise employers we work with are primarily looking to cut workspace costs. As they explore forward-thinking alternatives to the traditional office, flex-focused proptech and flexible workplace models including coworking will continue to flourish. Meanwhile, we see open-minded landlords increasingly exploring flex as well, from shorter lease terms, to a new class of amenities, to launching new brands with flex business models. It sounds like major disruption — but this is the disruption the CRE industry has been waiting for, and I think the industry is ready to embrace change."
Christophe Garnier
CEO & Co-Founder

Upflex
Brokerages Contract and Commissions Decrease
"The real estate market has been hot for 10 straight years, and we're starting to see some pullback for the first time. After an industry surge that led to record hiring in 2020/2021, we're now seeing a lot of mortgage brokers, agents, etc., who no longer have those positions. We'll see a consolidation of transaction services and the utilization of tech to integrate the market even more so. The surviving brokerages will take a higher percentage of market share or create relationships with institutional clients and will drive margins down in their pursuit.
With so few homes transacting, commissions will see a marked decrease. With less pie available for all parties involved, the service providers that embrace technology, diversify revenue, and operate efficiently will emerge as category leaders."
Ryan Frazier
CEO & Co-Founder

Arrived Homes
Proptech Needs Patience
"I suspect we'll see a couple of interconnected themes emerge in 2023. The first is that transaction-oriented proptech businesses will continue to face headwinds. Some won't make it through the year, but those that manage customer acquisition costs, lower their burn, and double down on building products and technology that drive differentiation have the highest likelihood of success. Even if growth temporarily turns negative, the smart companies will be well-positioned to piggyback off a rebounding market in the years that follow.
The second is that VCs will realize proptech companies take longer to build and require more patience than traditional SaaS and tech in other sectors. By nature, real estate transactions move slowly and it takes time to establish trust in a new solution among the various interconnected parties. Some investors won't have the appetite to continue funding proptech as it may not fit their return profile. But the value in this sector is real and those that are patient will see returns in this massive market."
Nate Levin
Managing Director Parker89
Using Data to Mitigate Risk
"Risk will be a key buzzword. Continued uncertainty in the economic and political climate means that risk is high, and investment decisions will require increased due diligence in order to mitigate risk as much as possible. Technology will become more important, as it provides a solution to navigate that risk and thrive through turbulence. Using data in addition to experience and localized expertise mitigates human error, and results in more informed, strategic decision-making.
Collaboration will also be significant in 2023. As commercial real estate gains a greater understanding of the value of data and how to best leverage it, we are beginning to see signs that the industry is maturing past the stage of early technology adoption. This means that there will be greater demand, and increased trust in sophisticated solutions that can communicate and integrate into other systems with ease. I predict that the industry will see a flurry of new innovation, collaboration and partnerships."
Oli Farago
CEO
Coyote Software
Consolidation Breeds Better Solutions
"Proptech has grown significantly over the past few years, which has accelerated data-driven operation of real estate. But this growth also has created market fragmentation within specific product categories, which makes it hard for users to select and deploy the right solutions. In addition, the macroeconomic environment is uncertain for many technology firms. The combination of these factors will lead to more consolidation in our industry. While there will be winners and losers as this shakes out, buyers will end up with a more clear and rational market of solutions, which will expedite adoption of proptech solutions in the mid- to long-term."
Joseph Aamidor
Founder

Aamidor Consulting
Integration of Data Is Paramount
"In the year ahead, the need for comprehensive analysis and accessibility of integrated data
will only grow as firms race to respond to the uncertainty ahead. Demand for data-unifying, enterprise technology in the real estate sector will hit new highs, as investors recognize the shortcomings of fragmented data across portfolios and the burden that this places on teams and managers.
Successful companies will increasingly look for solutions that enable less time chasing data,
and more time adding value. Data and asset analysis software like NavigatorCRE are
increasingly pivotal in real estate companies' ability to adapt to the changing landscape.
Decisions will need to be made faster to face the rapidly changing market, and the utilization
of integrated, accessible data will create time and set competitors apart."
Will Young
VP EMEA & Corporate Development

NavigatorCRE
RE Tech Adoption Continues Apace
"The paradigm shift towards accelerated adoption of real estate technology will undoubtedly
continue over the course of 2023, across all real estate sectors. As workplace utilization resumes post-pandemic, solutions that can deliver operational efficiency will see increasing demand from owners and operators of commercial office space. Elsewhere, the tight housing market means tenant experience solutions will become clear differentiators within multifamily.
Across the whole industry, sustainable technology implementation will tick upwards as owners and operators work to meet new regulatory requirements, as well as meet tenant expectations for climate-friendly buildings. On the investor side, there will be a greater focus on integration and ecosystem-oriented solutions to reduce the fragmented proptech market. That as well as more investments into ESG and climate technologies will mean we likely see an increase in M&A activity in 2023."
Rasheq Zarif
COO & Co-Founder
ReWyre
Only the Unique Survive
"M&A will be the thing next year. Savvy providers will seek to make strategic acquisitions to win their category. The big sharks will eat what they can to keep swimming. I think this market consolidation, which we've already started seeing this year, is part of the natural evolution of the proptech sector. This is because right now there's a lot of overlap and gimmickry in the space. Product USPs are often either solutions to problems that don't yet exist or just regurgitated PR spin offs of other solutions.
This presents a challenge for those wanting to stand out above the crowd as they'll need to rethink their product, value proposition and market fit. To be unique is to have a competitive advantage, but to be usefully unique is even greater."
Marcus Moufarrige
CEO & Founder
ility
To see how these predictions turn out...

Blueprint Vegas will gather the leading innovators in real estate in 2023.
Dates: September 12-14th, 2023

Location: The Paris, Las Vegas
To learn more about Blueprint Vegas 2023

click here.
To sign up for our weekly newsletter The Print

click here.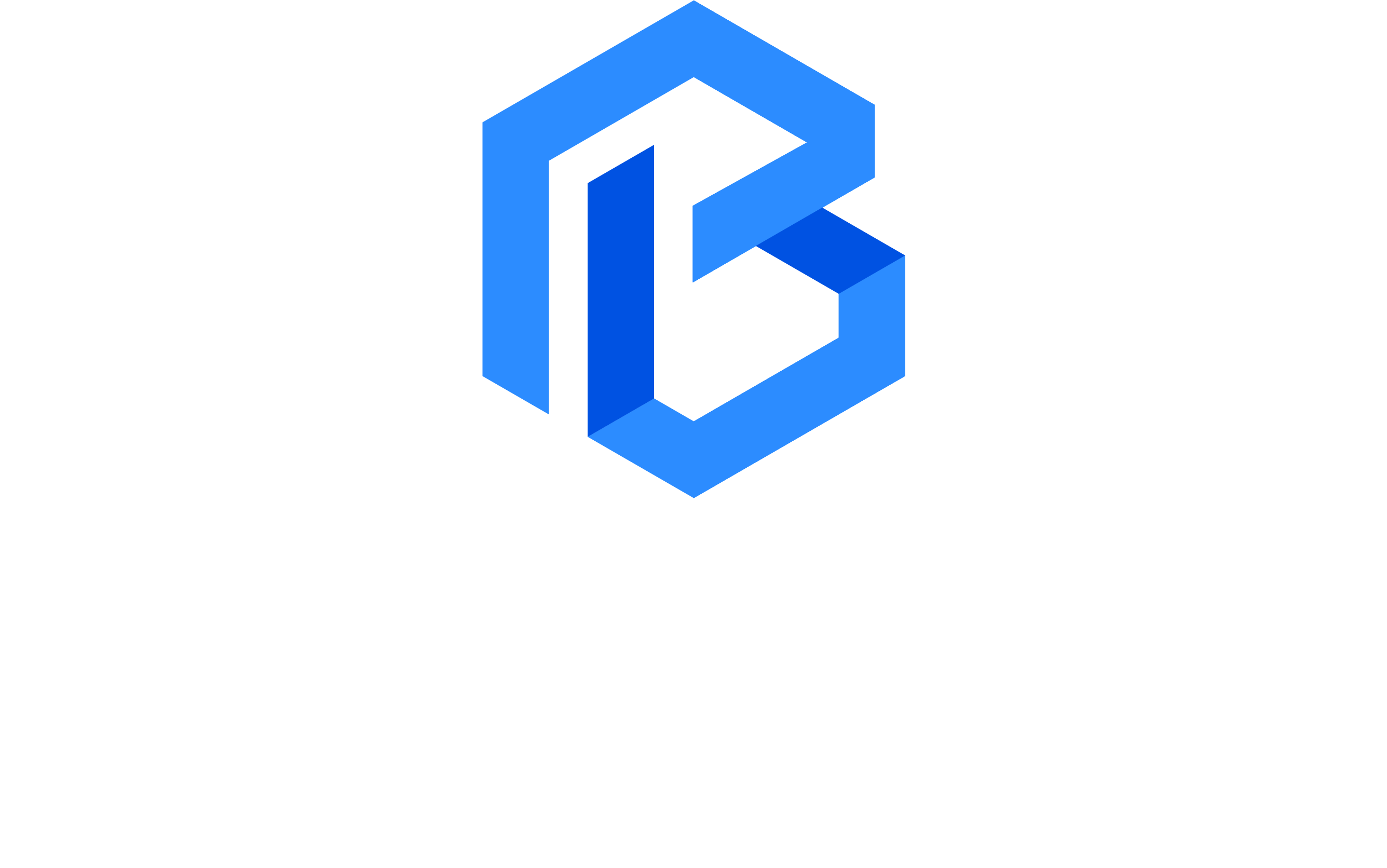 For more information about Blueprint, check out our website: blueprintvegas.com or contact us at blueprint@connectiv.com